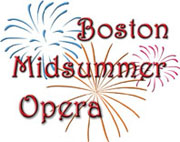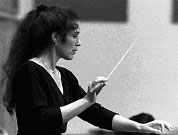 Susan Davenny Wyner
Music Director and Conductor
Susan Davenny Wyner has received national acclaim for her conducting. The Library of Congress featured her in its 2003 "Women Who Dare" Engagement Calendar, and the MacNeil-Lehrer Newshour and WGBH Television have presented special documentary features on her life and work. Her conducting credits include the Los Angeles Philharmonic, The Czech Philharmonic Chamber Orchestra, Boston Lyric Opera, the Danish Odense Symphony, and Cleveland Orchestra members in special benefit concerts. André Previn, Lynn Harrell, Claude Frank, Peter Serkin, and Emanuel Ax, have been among her guest soloists. She has also conducted concerts at the Hollywood Bowl, in Italy and the Czech Republic, at the Tanglewood and Aspen Music Festivals, and has recorded for CBS Radio and Bridge and Albany Records.
The New York Times described her conducting as "richly textured and emotionally compelling" and singled out her "rapturous account" of orchestra works on a recent Bridge Records release of the Orchestra Music of Yehudi Wyner. Opera News praised the "terrific lyrical moments under Susan Davenny Wyner's deft baton," The Cleveland Plain Dealer hailed her as "a galvanizing presence," The Los Angeles Times praised her "sensitive and thoughtful leadership", The Chicago Tribune celebrated her "rousing and joyous" conducting, and The Boston Globe four times selected her conducted performances of concerts and opera as among "Best Musical Events of the Year".
She has conducted a wide range of symphonic, opera, oratorio, and choral repertoire from the 15 th through 21 st centuries, garnering praise for her work with period instruments as well as for her performances of over thirty world premieres.
Initially trained as a violinist and violist, Susan Davenny Wyner then went on to an international career as a soprano—singing with the Metropolitan Opera, New York City Opera, The London Symphony, Cleveland Orchestra, Boston Symphony, and the Israel, Los Angeles and New York Philharmonics among many others. Her eloquent voice and musicianship led to frequent engagements with such conductors as Leonard Bernstein, Erich Leinsdorf, Colin Davis, Lorin Maazel, André Previn, Michael Tilson Thomas, Robert Shaw, Seiji Ozawa, and Neville Marriner, and she often premiered works written especially for her. She recorded for Columbia Masterworks, Angel/EMI, Naxos, New World, Naxos, CRI and Musical Heritage, and won both a Grammy and a Grand Prix du Disc. When a hit and run accident destroyed her singing voice, she began her career as a conductor.
Since 1999, she has been Music Director and Conductor of The Warren Philharmonic Orchestra (a professional orchestra near Cleveland, Ohio), and she has also been Music Director and Conductor of the professional Opera Western Reserve ( Ohio) since its creation in 2004. From 1999-2005 she was Music Director and Conductor of The New England String Ensemble, which she brought to national prominence. Under her direction, the orchestra received grants from the National Endowment for the Arts, the Koussevitsky Foundation of the Library of Congress, the Copland Foundation, was presented by the Bank of Boston 2004-5 Celebrity Series, and was regularly broadcast and recorded by WGBH Radio. She has held conducting positions at New England Conservatory, The Cleveland Institute of Music, Wellesley College, and Brandeis and Cornell Universities, and has conducted numerous lecture demonstrations and master-classes for the Conductors Guild National Convention, and at Harvard and Yale Universities, among many others.
Ms. Davenny Wyner graduated summa cum laude from Cornell University with degrees in both comparative literature and music and continued her studies at Yale and Columbia Universities. She has served as Conductor and Music Director of Boston Midsummer Opera since 2007.